The shipbreaking industry is as old as shipbuilding. Earlier the European and other developed countries were the global centres of ship recycling. However, due to environmental risk factors, developing countries took the lead. Since, then several developing countries such as India, Bangladesh, China, Pakistan, and Turkey have been actively involved in shipbreaking. India has emerged as a leading player in the shipbreaking industry, accounting for 50% of the total shipbreaking activity in the world. 
Several factors combine to make ship dismantling in India, highly lucrative and economically feasible. The factors like easy beaching of vessels, exploitation of huge tidal range, higher scrap value, and cheap workforce have contributed to making India the most profitable destination for shipbreaking. However, there has been high competition from Bangladesh and Pakistan with higher demand for scrap and lower taxes and China is involved in developing environmentally-sound shipbreaking facilities. Let's dive into the blog brought to you by R.L. Kalthia and dig deeper into ship dismantling in India.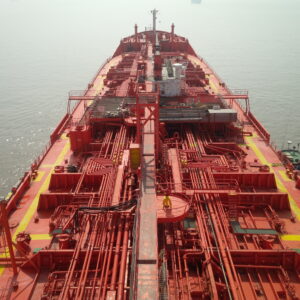 Overview of Ship Dismantling in India
The ship dismantling industry in India plays a significant role in global ship recycling activities. India ranks among the top countries globally in terms of shipbreaking capacity. Several factors such as cost-effectiveness, a large labor force, and a favorable geographical location make India a preferable location for ship recycling. The Shipbreaking sites in India are distributed along the coastline; prominent among them being Sewri in Mumbai, Maharashtra, Kolkata in West Bengal, and Alang in Gujarat.
Major Locations for Ship Dismantling in India 
State
Shipbreaking Locations in India
Andhra Pradesh
Vishakhapatnam
Gujarat 
Alang
Sachna
Karnataka
Tadri 
Mangalore 
Malpe
Kerala 
Bypore 
Cochin 
Azhical
Maharashtra 
Mumbai
Tamil Nadu
Tuticorin
West Bengal
Kolkata
Ship recycling practices in India are technically organized, labor intensive, and consist of experience-based management. The shipbreaking industry provides 10-15% of the demand for steel in India. 
India; Home to Biggest Shipbreaking Yard in the World
Alang is also known as the graveyard for ships as the world's most powerful ships are dismantled here. With the beginning of Alang in 1983, the Shipbreaking industry in India experienced its first major growth spurt in scrapping. Alang has an indomitable role in making India a global center of shipbreaking industry. The range of features that make Alang the biggest shipbreaking yard in the world is given below:
High inter-tidal gradient and flat surface
The beach consists of stones and hard clay, the heavy items do not sink in the mud
Alang has sheltered from high-velocity winds or excessively humid conditions
the largest tidal ranges of over 11mtrs can take vessels of any kind
As shipbreaking is a labor-intensive industry, Alang has generated tremendous employment possibilities. Alang has given employment opportunities to over 40,000 people. A whopping 200,000 people work in businesses connected to Alang, living in the shanty towns nearby the shipyard. 
Economic Boost with Material Recovery from Ship Dismantling in India
Ships sent for dismantling are a treasure house of metal scrap and other recyclable material. As per the studies, about 99% of the total materials recovered from the ships are recyclable. Of the total recoverable material over 95% is steel, about 1-2% of total LDT (light displacement tonnage) is the other valuable metals and 0.5-8% is furniture and other fixtures. The steel is sold to the re-rolling mills, which is the main source of revenue. The material recovery from the ship dismantling in India is summarized in the table below:
Material Recovered 
General Cargo
Bulk Carriers
Oil Tankers
Re-Rollable Ferrous Sheets
56-70%
61-75%
72-81%
Wooden Furniture and 

Fittings / Fixtures

5%
1-5%
1.5-2%
Non-ferrous Metals
0.5-1%
0.5%
0.5-2%
Meltable Ferrous Scrap
10%
8-10%
5-7%
Cast Iron Scrap
1.5-5%
1.5-2.5%
1.5-3%
Weight Loss
9-15%
10-16%
10-12%
Machinery
4-8% 
1-6% 
0.5-2%
Inventory of recovered material according to the type of ships
The metal scrap recovered from ship recycling has a thriving global market. The revenue generated from ship recycling gives a major boost to the economy. Many purchasers from all around the world visit to buy the recovered metal scrap. 
Ship Dismantling Future Outlook in India
The shipbreaking industry in India is expected to grow at an exponential rate with global fleet renewal and stringent ship recycling. With the increased focus on the safe disposal of hazardous materials recovered from the ship, there has been an increased focus on sustainable practices. 
Union Finance Minister Nirmala Sitharaman in the Union Budget 2021-22 talked about the achievement of India's ship recycling industry. With the increased government incentives the potential of ship dismantling in India to be doubled by 2024 and attract more end-of-life vessels to India from Europe and Japan. 
Conclusion 
Overall, the ship dismantling industry in India has a significant presence in global ship recycling activities, and efforts are being made to ensure responsible and sustainable practices to reduce environmental and social concerns. However, there is still a need for investment in infrastructure, research, and development of advanced technologies that will be crucial for enhancing efficiency, safety, and environmental performance in ship dismantling operations.