Shipbreaking is the most sought-after way of recycling large and abandoned shipwrecks. The material recovered from the dismantled ships has a thriving market that attracts businessmen and dealers from all across the world. On one hand, shipbreaking provides a sustainable disposal method for large ships no longer in use, on the other side it releases harmful toxins into the environment posing a serious threat to marine life. In recent years there has been a growing recognition of the environmental and social concerns associated with shipbreaking. 
Several efforts have been made at the international level to address the environmental implications of ship recycling and ways to mitigate these impacts. International conferences such as Hong Kong International Convention were held to promote safer and more sustainable ship recycling practices. R.L. Kalthia aims to address the Implementation Challenges and Best Practices for the Inventory of Hazardous Materials in Ship Breaking Yards through this blog. Let's dig deeper into the challenges and discuss best practices to foster sustainable and environmentally friendly ship recycling methods.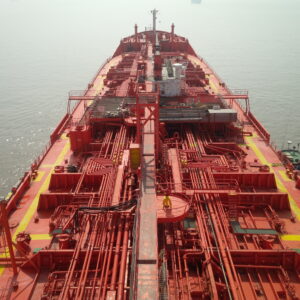 Major Implementation Challenges for Inventory of Hazardous Materials in Shipbreaking Yards
After the Hong Kong International Convention for the Safe and environmentally sound recycling of Ships, a new era of ship recycling began. To mitigate the environmental impact of shipbreaking IHM or Inventory of Hazardous Materials was introduced which is a list of hazardous materials that are present on a ship. The IHM allows shipbreaking yard owners to quantify and identify hazardous materials on board ships that are known to represent a potential hazard to humanity and the environment. The IHM allows ship owners to maintain records of hazardous materials by keeping detailed control of the types, quantities, and locations of the hazardous material recovered from the vessel. However, the implementation of IHM has several roadblocks in its path that needs to be dealt with. 
Some major Implementation Challenges for the Inventory of Hazardous Materials in Shipbreaking Yards are mentioned below:
Lack of resources and infrastructure for conducting inventories of hazardous material
Language and communication barriers in multinational shipbreaking yards
Adherence to international regulations and standards
Absence of standardized procedures for inventorying hazardous materials
Limited awareness and training of workers on hazardous materials
Best Practices to Conduct the IHM in Shipbreaking Yards 
Despite the roadblocks and various challenges, the inventory of hazardous materials is an efficient way of finding the right disposal method for hazardous materials, thereby alleviating their environmental impact. By implementing these efficient practices the shipbreaking yards can effectively manage and track hazardous materials and decrease the risk associated with their breakdown, and encourage safe and environmentally responsible ship recycling practices. Some of the best practices that can tackle the challenges associated with the implementation of the Inventory of Hazardous Materials are discussed below:
Employ a standardized methodology for identifying, categorizing, and recording hazardous materials in ships, and assign trained professionals to examine the inventory process, while ensuring their understanding of hazardous materials, and proper documentation practices.
Conduct a thorough inspection of the ship and partner with ship owners, operators, and classification societies to obtain specific information to maintain an elaborate record of the hazardous material on the ships. 
Bring into use technological solutions such as handheld scanners or mobile apps for hazardous material identification and tracking. 
Conduct comprehensive training programs to equip workers with the right skillset on proper handling, storage, and disposal of hazardous materials.
Carry out internal audits to assess compliance with the hazardous material inventory and external audits for the validation of the effectiveness and credibility of inventory practices.
Importance of Regulatory Framework and International Standards
The inventory of hazardous materials in ship recycling is subjected to various regulatory frameworks and international standards, to ensure safe and environmentally sound handling of hazardous materials recovered from the recycled ships. These regulations lay down the guidelines associated with the requirements for the inventory process, documentation, handling, and disposal of hazardous materials in the shipbreaking process. Some key aspects of the regulatory frameworks originate from the following mentioned conventions:
Basal Convention 
Hong Kong International Convention
EU Ship Recycling Regulation (EU SRR) 
Registration, Evaluation, Authorization, and Restriction of Chemicals (REACH)
International Association of Classification Societies (IACS)
Following the regulatory frameworks and international standards is essential for shipbreaking yards to ensure the proper handling, and disposal of hazardous materials. Implementing the IHM can only be successful if it adheres to these regulations and promotes transparency, safety, and environmental protection.
Conclusion 
To address the implementation challenges for the Inventory of Hazardous Materials there is a need for continuous improvement and collaboration to promote safer ship recycling activities. It is time that all the shipbreaking yard owners approach the implementation challenges and adopt the best practices to maintain an Inventory of Hazardous Materials in Ship Breaking Yards. To get more such information you can contact R.L. Kalthia and enjoy elaborate information on Implementation Challenges and Best Practices for Inventory of Hazardous Materials in Ship Breaking Yards.